THE SCAM OF MEDICAL SPINE CARE
American spine care has been deemed a "national scandal" brought on by the opioid crisis and the high rate of disk fusion failure. Don't be fooled by inept MDs prescribing dangerous painkillers or greedy spine surgeons scaring you into surgery.
Due to this clinical catastrophe, numerous evidence-based guidelines now recommend conservative (nondrug, nonsurgical) care such as chiropractic and massage therapy as front-line treatments that can help 90% of cases.
Research has shown chiropractic care is faster, safer, cheaper and more effective returning patients to work. The DRX9000 non-surgical decompression technology has an 86% success rate to stop pain and restore disk height.
Unfortunately, MDs don't follow these guidelines, they follow the money.                 
I urge you to visit our office for more information about this paradigm shift in spine care. It may well save you from a life of addiction and pain from failed back surgery.
Spinal Decompression DRX 9000
DRX–9000 reduces the pressure on the spine, intervertebral discs, and facet joints and it works by creating negative intradiscal pressure in the disc space.
CLASSIC CHIROPRACTIC CARE
If you suffer any of the symptoms below schedule an appointment with us.
☤ Back Pain
☤Neck Pain
☤Lower Back Pain
☤Sciatica
☤Whiplash
☤Migraine

MASSAGE THERAPY
If you suffer any of the symptoms below schedule an appointment with us.
The effects of massage are cumulative, and for the best results you may wish to receive a series of massages. In addition, follow-up massage in times of stress can help keep old pain from flaring up. In fact, you may find massage so beneficial and pleasurable that you will make it a regular part of your life.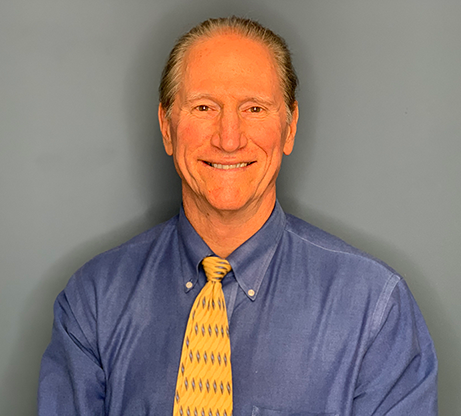 Dr. JC Smith, DC
Dr. JC Smith has practiced in Warner Robins, Georgia for the past 40 years. He is a graduate of the University of California at Berkeley where he sustained his first spinal injury while playing football that led him to chiropractic care. He later graduated from Life University in Atlanta, and he has written five books dealing with the practice and politics of chiropractic health care.
His latest book, "The Medical War Against Chiropractors from Persecution to Vindication, " has gotten rave reviews including one from the president of Palmer Chiropractic College in San Jose who said this book was "eye-opening and jaw-dropping."
"SCREWS BELONG IN WOOD, NOT YOUR SPINE."
What People Says About Us.

Through the years people I've known have said that Dr. Smith is the best Chiropractor in town. So I finally decided to take control of my health and visit Smith Spinal Care. I've only been going for a short time and already feel more energy and flexibility from the treatments I've received. Dr. Smith enjoys teaching and will set you up with instructions on healthy living including back strengthening and stretching which I badly needed. The staff are always happy and make me feel welcome and relaxed. I would, and do recommend anyone with a back, go visit Smith Spinal Care.
I love Smith Spinal Care! As a teacher and exercise instructor, I have needed chiropractic care off and on through the years. I have been a patient since the early 1980's! What would I have done without Dr. Jim Smith? He is an outstanding and knowledgeable chiropractor who has helped me tremendously! I have shared this with so many friends over the years and I'd like to encourage you to come see Dr. Jim and his wonderful staff if you are suffering from back, neck, leg pain. You won't regret it! Thank you, Dr. Jim, for a lifetime of care!
Dr. Smith and his staff are absolutely AWESOME!!! I Was experiencing lower back pain and wanting relief as naturally as possible. Dr. Smith was extremely informative about my options, and he formulated a treatment plan specific for my needs. I definitely recommend his office to anyone seeking pain relief, discomfort, or just a great therapeutic massage. The staff is very friendly, they're attentive, and all genuinely care about their patients. #TwoThumbsUp
A couple of months ago I was unable to walk with crippling pain and Dr Smith got me in on a Saturday. After seeing him on a weekly basis, my back feels like new! I'm able to play with my kids, and do my job as a dental assistant PAIN FREE! I highly recommend Dr. Smith and his incredible staff!!!!
My son and I were referred to Smith Spinal after an auto accident. Both of us were in a great deal of pain and we very limited in our movements when we first started. I am so grateful for the level of care and education we received during our treatment. We were both able to improve through the process including non-medicinal pain management. I will continue to see Dr. Smith on a maintenance basis for many years to come. I highly recommend you see him if you have any kind of back pain. His staff is amazing as well!!